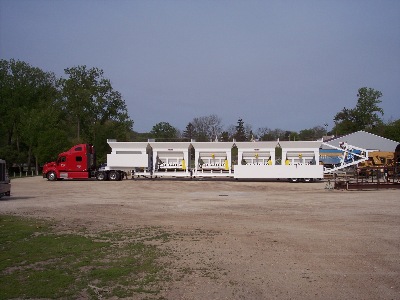 Our full line of cold feed bins includes: 9 x 14, 10 x 14, and 10 x 16. We can also build custom sizes and styles to match your existing equipment.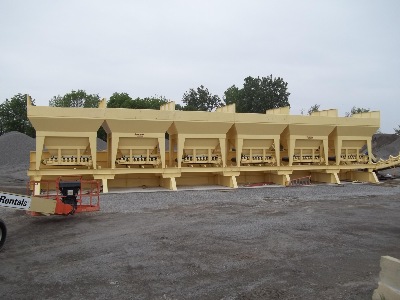 6 Bin 10 x 14 Cold Feed with skids and risers, extensions and dividers, and 8' bulkhead.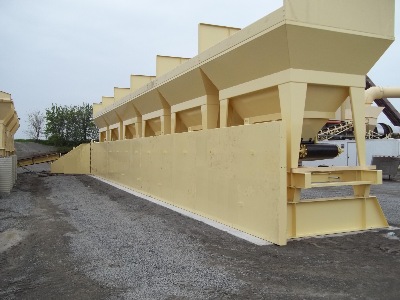 View from Bulkhead Side
-The near wing wall has not been installed yet.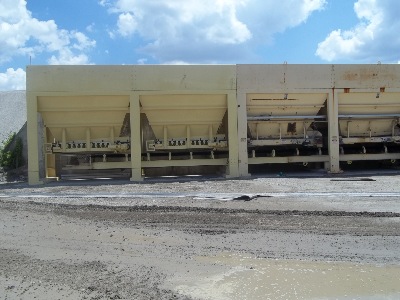 10 x 16 Bins built to match customers existing equipment.
-Note the addition of troughing idler feeders.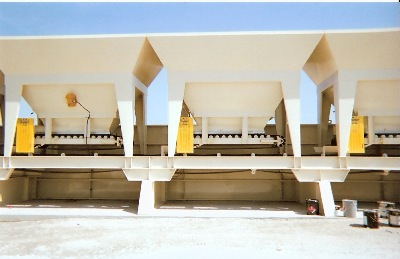 Side view of our standard 10 x 14 Cold Feed