Tumbleweed Welding has been serving the Asphalt Industry for over 20 years through sales and service of a wide range of products. We offer industry leading products at affordable prices and have the knowledge and experience to back our products. With our experienced staff and high quality control standards you can be sure that our equipment will not let you down. With components from manufactures like: Dodge, Precision Pulley and Idler, Superior, Cougar, and Flexco you know that our products are built to last-but if there is a problem parts are readily available.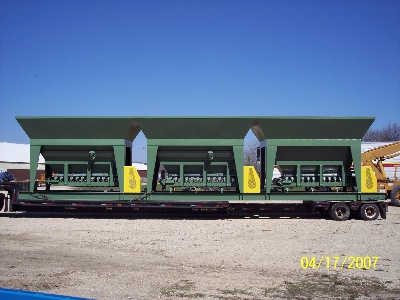 Through our full line of cold feed and recycle bins we have a style or size to fill any plants needs.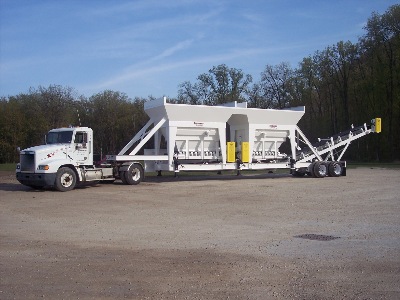 We offer equipment for stationary or portable plants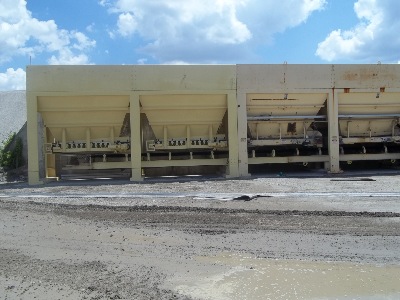 With our in house design department we can build equipment to our design or yours.
-We matched the two bins on the left with the customers existing cold feed set up.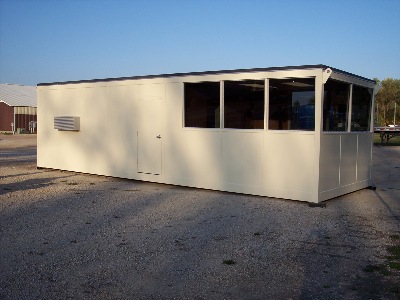 Tumbleweed Welding also offers a wide range of Control Houses. From single story, split level, or two story we can build a control house to fit your needs.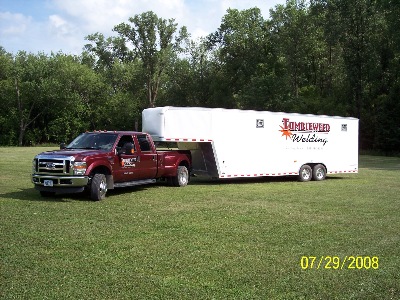 If service is what you need give us a call. Tumbleweed Welding has the equipment and know how to tackle the toughest jobs. From setting a new plant to tearing down or relocating a used plant we have the experience you need. We also offer a wide range of services and repairs like silo lining, dryer repair, replacing slats and buckets, and AC plumbing.

To learn more about our products and service or to contact us please check out the links above. Thank you for visiting our web page, we look forward to serving your future equipment and service needs.