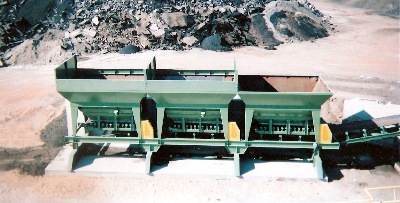 10 x 16 Three Bin System with 20' inclined collector extension.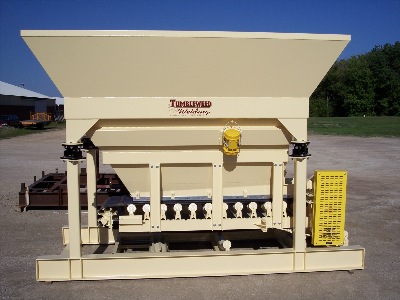 9' x 14' RAP with Rice Lake Load Cells for Reverse Weighing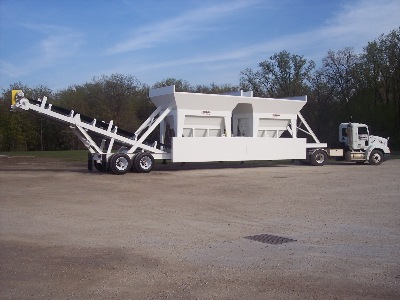 Portable 9 x 14 two bin RAP with four position bulkhead that will fit on either side and can be moved up or down for use or transit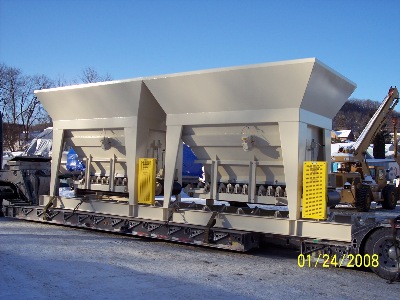 9' x 14' Two bin Recycle System.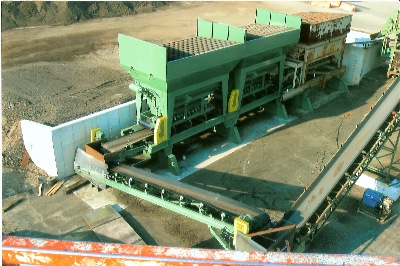 10 x 16 Two Bin with collecting conveyor extended to receive material from the rear.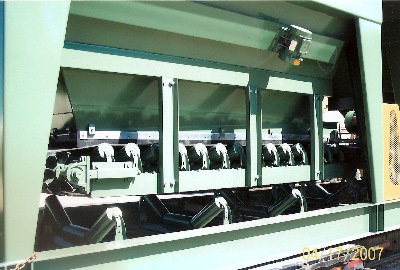 10 x 16 RAP Feeder Complete with: PRECISION 5" 20 degree troughing idlers on 9" centers, lagged head pulley, self cleaning tail pulley, 9" bolt on take-ups, DODGE bearings and Reducer, Domestic 3 ply belt, 10hp TEFC motor, and fully enclosed belt guard. This bin also has a channel mounted COUGAR 3500# vibrator.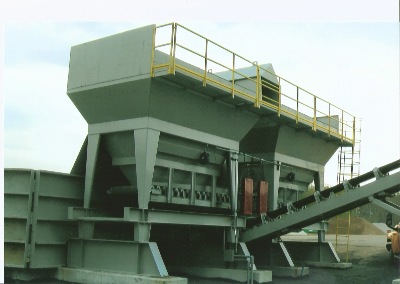 10 x 16 Free Standing Bins with 50' channel conveyor, extensions, catwalks, and 8' reinforced steel bulkhead.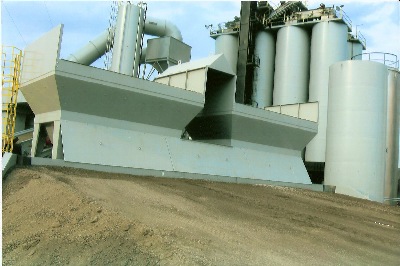 Extension package with "tee-pee" and spill pans.